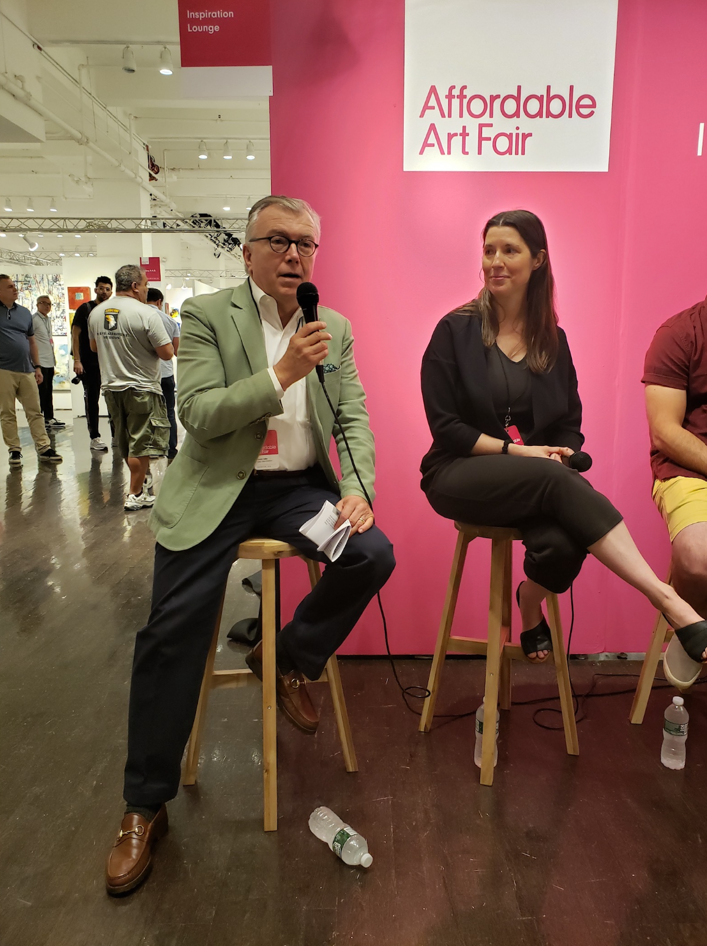 Thomas W. Lollar is an internationally renowned sculptor and professor of fine arts whose works are represented in a number of public, corporate, and private collections.
Lollar grew up in Detroit and was educated at Western Michigan University, where he earned his bachelors and masters degrees in sculpture, ceramics, and art history.
Lollar has taught ceramics and sculpture since 1975 at such prestigious New York institutions as Parsons The New School for Design. He is currently on the faculty of Teachers College – Columbia University. Lollar has received several top-tier honors in his field, including the post of visiting scholar at the American Academy in Rome, a fellowship at the Salzburg Seminar, a fellowship at Jugendstil Design in Austria, and the prestigious Waldo-Sangren Award for Contemporary Ceramics in England
Lollar's work has been featured in gallery exhibitions at Tiffany & Co. and Columbia University and is in the permanent collections of, amongst others, The Cooper Hewitt, National Design Museum, New York and The Museum of Arts and Design, New York. Lollar's work has been reviewed in The New York Times and other international arts publications, including Art & Auction and The New York Sun.
Instructor: Ceramics, Sculpture, Drawing
Education: Western Michigan University